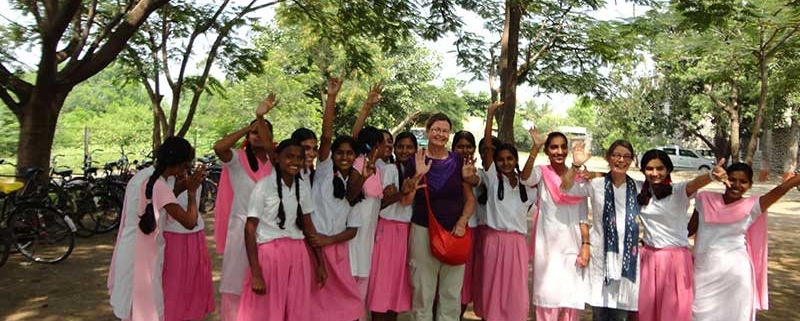 Loni medical institute
The Pravara Institute of Medical Science (PIMS) is located in Loni in rural Maharashtra state in western India. It is one of the largest and most populous states in India.
Loni university hospital has gradually grown since the beginning of the 20th century through a useful thinking. A politician inspired the peasants to grow sugar cane and build Asia's first cooperatively owned sugar factory. The sugar factory generated school and hospital which grew into a university with, among other things. a. doctor, dentist and microbiology education, physiotherapy and nursing up to doctoral level.
The hospital is today a hospital with 800 beds. Traffic accidents create the largest group of patients. Few aids are available at the hospital and at the physiotherapy training. Back problems are a major problem for staff and relatives (lifting / carrying patients) and a passivation of the patients and their opportunity for an active independent life.
A diabetes screening project 2011-2012 showed an approximately 7% diabetes prevalence which is comparable to urban environment. Most cases are not diagnosed and are only detected when severe complications have already occurred. Therefore, the need for diabetic aids, such as shoes, etc., is large.